Okay, well I have obviously learned that I am terrible at keeping up with writing things. I had written part of several additional posts at some point and never really properly finished them. Never mind that now though, I have a new trip to plan!
There are really two trips, but I will focus on the first for now...
The first is June 9-August 5, and will be discussed in this post.
The second is August 17-September 14, and is still somewhat TBD, but will include 2 weeks in Croatia for the junior international bridge tournament.
This trip originally started out as some sort of trans-Siberian railway adventure. I really enjoyed my time in Russia last summer, and decided I wanted to go back for longer. I was originally going to go from Moscow to Beijing on the trans-Siberian railway and it was going to be long and slow and ultimately wouldn't pass through that many interesting places. The more I looked, the more I wanted to go further South. I then planned to do the Silk Road route by train, but that was going to be extremely time-consuming and still wouldn't let me visit everywhere I wanted to go in my limited time-frame. I wanted to visit a few places not on the train-route anyway, and so one by one I began replacing trains with flights. Eventually, after replacing nearly all the trains with flights, I wound up with the fun and complicated mess that has now become my summer travel plans. It may be a logistical clusterfuck, but it has been a lot of fun to plan.
Over the course of nearly 2 months I will visit 7 countries, fly on 11 different airlines, and need 4 visas.
My itinerary looks as follows:
June:
Moscow, Russia
Ashgabat, Turkmenistan
Darvaza, Turkmenistan
Mary, Turkmenistan
Bukhara, Uzbekistan
Samarkand, Uzbekistan
Khiva, Uzbekistan
Tashkent, Uzbekistan
July:
Almaty, Kazakhstan
Dunhuang, China
Xian, China
Beijing, China
Ulan Baataar, Mongolia
Tokyo, Japan
Vladivostok, Russia
August:
Irkutsk, Russia
Yakutsk, Russia
My itinerary will look like this:
During the trip I will fly on the following airlines (including at least 1 Russian plane hopefully):
American Airlines
British Airways
Aeroflot
S7 Airlines
Turkmenistan Airlines
Uzbekistan Airways
Air Astana
China Southern
Air China
ANA
Ural Airlines
Yakutia Air
I found fantastic flights which worked perfectly with my schedule for the beginning and end of the trip. I nested flights with my second trip and found some excellent deals:
SFO-LAX-LHR-CPH (start of trip 1) // CPH-LON-MCO (end of trip 2) for $720
YKS-DME-LHR-ORD (end of trip 1) // ORD-LHR-WAW (start of trip 2) for $1040
I added an Aeroflot segment a few hours after my arrival into Copenhagen at the beginning, and since I will finish in Yakutsk, the departure will be very convenient.
So why the hell would I do this to myself? It's not simply because I have acquired an insatiable taste for mutton or ex-soviet bureaucracy; in fact, I will have to work on my tolerance for both of those. This is an area of the world not frequently visited, and after a couple years doing easier travelling, this summer I wanted something challenging and exciting. There are a lot of absolutely stunning places in Northern Asia, and I figured I'd kick off my Asian travels with my own twist on the trans-Siberian. I will hopefully manage a crash-course in Russian, and otherwise will have to rely on my ability to communicate non-verbally in a lot of places.
Here are a few pictures which will hopefully convey some of why I am super-excited for this trip:
Ruins of Ancient Margiana from 1300BC - Gonur Depe, Turkmenistan
Darvaza Gas Crater - Darvaza, Turkmenistan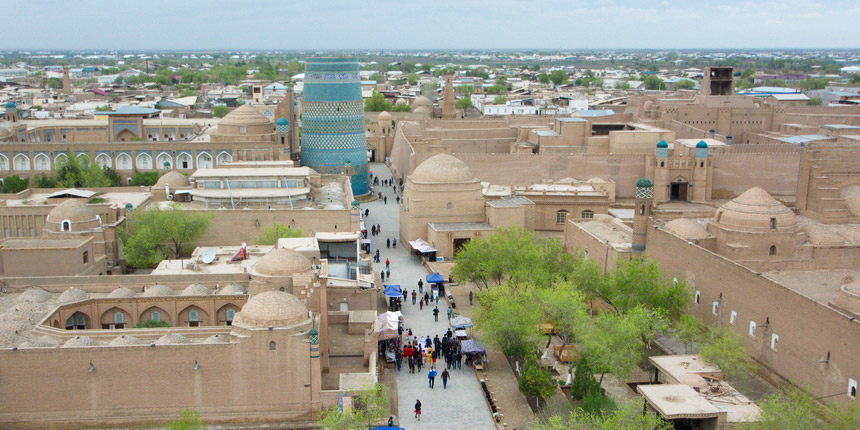 In the Itchan Kala - Khiva, Uzbekistan
Mogao Caves - Dunhuang, China
Golden Buddha - Ulan Bator, Mongolia
Aerial View of Vladivostok - Vladivostok, Russia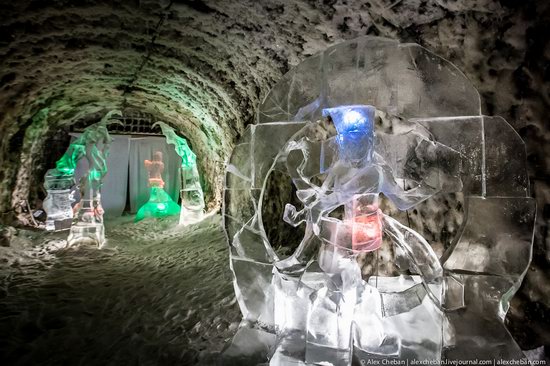 Kingdom of Permafrost - Yakutsk, Russia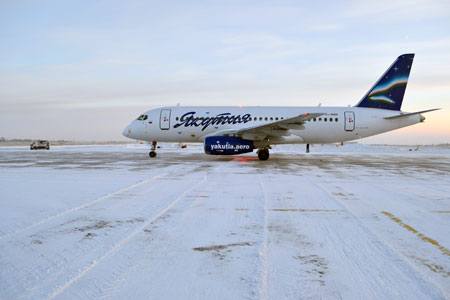 Yakutia Sukhoi Superjet 100
This trip has presented all kinds of new challenges, and the lack of information available online is startling. I have finalized most of the logistics now, and due to issues with flights only being available on certain days, I had to change/shorten/lengthen my visits to certain cities. Skyscanner and Google Flights helped tremendously, as did Momondo and a few other booking sites. While I will cover a lot of Central Asia and Siberia on this trip, there will still be plenty more to see in the future.
A ride on Tajik Air's flight from Khorog to Dushanbe
is definitely on my to-do list.
As for now, I need to work on the logistics of obtaining all the necessary visas and figuring out how to actually visit some of the difficult-to-reach places. I will probably be spending a lot of time in SF going embassy-hopping during next quarter of school.
If you will be in any of these cities over the summer (or would like to come along for part of the time), let me know!